Description
This workshop overcomes past implementation mistakes that have led to today's widespread cynicism about anything that looks like a mission statement. A Value-Driven Purpose may include mission, vision, strategy, and corporate values. HPOs have a Value-Driven Purpose. Such a Purpose addresses key needs of critical stakeholders and is aligned with principles that have spelled success in many organizations around the world.
Workshop Agenda
1. Value and Stakeholders: value is in the eye of the beholder; how to understand what stakeholders really value from your organization.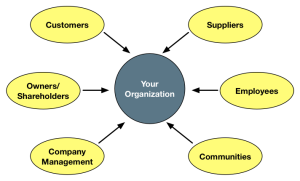 2. Elements of Purpose: Purpose, Strategy, and Values. How the whole is greater than a sum of the parts.
3. What drives commitment to Purpose: Content (meeting core needs), Process (involvement brings commitment), and Practice (treat it like the Constitution to govern behavior)
4. Organizational Simulation I: work from the individual perspective, with a small group, and finally in complex groups to reach a common purpose that engages all.

5. Organizational Simulation II: using the "Constitution" to handle business dilemmas: use your purpose (from the Simulation I) to help you decide what to do.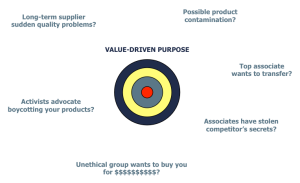 6. Your Action Plan: first steps in shaping a value-driven purpose back home.