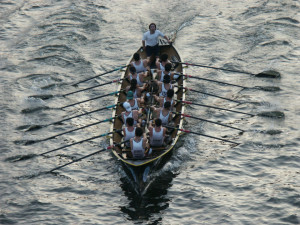 Leaders today are seeking guidance on how to survive and thrive in an ever-evolving global marketplace.
CONTEXT
Fads come and go. Good ideas ebb and flow. We return – again and again – to principle-based concepts that can solve dilemmas in any situation and era as time moves on.The latter is the case with the dynamics of High Performance Organizations (HPOs).
HPOs were talked about, written about, and attempted in many organizations in the 1980s and '90s. Their popularity waned for a time, but the concept is making a comeback.
Much has happened in the world of organizations since the '80s and '90s. Many new developments have helped all of us move to higher ground in the HPO journey. The Quality approach of W. Edwards Deming explained why Japanese competitors were beating their American counterparts in the marketplace. Deming's legacy has continued through Michigan professor Jeff Liker, who has shown us The Toyota Way and its practical approaches to lean production.
Peter Senge's The Fifth Discipline reinforced the need for working on the whole system. The High Tech Age has reshaped dramatically the marketplace's requirements for survival. Process re-engineering has influenced how many organizations approach restructuring. Jay Galbraith continued to suggest ways of designing organizations for emerging global, innovation, and high tech opportunities.
Then there has been the whole flood of literature on the subject of leadership, led importantly by Stephen R. Covey with The Seven Habits of Highly Effective People, and Jeff Dyer, Hal Gregersen, and Clayton Christensen with The Innovator's DNA…
To read the entire Part I

The download button is at the bottom of the page.
To read Parts II and III
To download your own copy of the the HPO's Today Whitepaper, click here to Download Now.