Description
In this one-day workshop we will use the Organizational Systems Model to connect the links between strategy, organizational capabilities, other critical systems, culture, and business results.Your organization is perfectly designed to get the results it gets. If your strategy calls for better results than in the past, you can't get there with yesterday's organization.
Workshop Agenda
3. Designing The Right Connection: case examples from companies like Procter & Gamble and Ritz-Carlton using the OSM to illustrate how to align the organization with organizational capabilities and strategy
4. Case Study Organizational Simulation: small teams read the case, choose a strategy and organizational capabilities, and then design specific processes and systems to deliver one of the capabilities.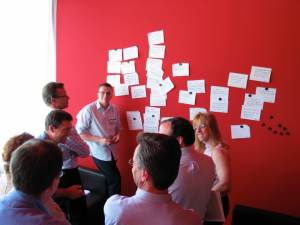 5. Home Organization Design: home teams align their strategy and organizational capabilities using the workshop tools.
6. Next Steps Action Plan: the first things you will do when returning to your home organization