Charles Jennens was wealthy, well educated, unmarried, and pious. Pious, meaning he was a devout Christian. His younger brother had committed suicide while at school and left Charles heartbroken. In the mid 1700s suicide was considered damning one's soul to hell. There was no relief for this horrible sin. While dealing with this tragedy, Charles wrote a libretto composed entirely of scripture, mostly from the Old Testament.   He took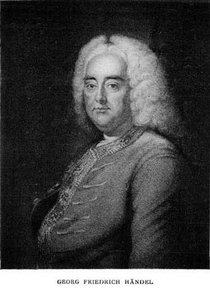 the piece to his friend Georg Friedrich Händel, a German composer who had become an English citizen.
"Messiah would be directed at people who had come to a theater rather than a church during Passion Week," according to the Cambridge Händel scholar Ruth Smith, "to remind them of their supposed faith and their possible fate."
The composer, himself, was dealing with tragedy. The year was 1737 and he was 52 years old. After composing and producing four operas in one year, he was exhausted and suffering from the effects of a stroke. A doctor told Händel's faithful secretary: "We may save the man—but the musician is lost forever. It seems to me that his brain has been permanently injured." 1 He was paralyzed on the right side and had blurred vision. But Georg Friedrich Händel fought back and after taking a "cure" at a spa in Aachen, Germany he recovered his strength.
Upon returning to London, the opera-going audience became fickle and Händel was faced with financial ruin. The composer owned his own theater company. He was responsible for all of the finances associated with the production, including hiring the Italian soloists and buying costumes, scenery, etc.
His latest work failed completely and closed after only three performances. His creditors began to hound him and he wrote. "Why did God permit my resurrection, only to allow my fellow-men to bury me again?" 3  Händel felt he was finished.
In August of 1741 Händel picked up Charles Jennens' libretto, which may have been sitting quietly for three years. He began work on August 22, often writing into the night. In a short 24 days Händel had written 259 pages. He was suffering from palsy in his right hand, causing it to shake as he wrote. The manuscript is filled with blots, unfilled bars, and scratch-outs. By September 12 it was all but finished. At the end he wrote the letters "SDG"– Soli Deo Gloria ("To God Alone The Glory"). At one point his faithful servant came into the room and found him in tears. Händel turned and said,
"I did think I saw heaven open, and saw the very face of God."
The oratorio was written for strings, two trumpets, a drum, and a chorus of 16 men and 16 boys.
Händel went to Ireland in the spring of 1742 and produced a number of concerts. The premiere of Messiah was on April 13, and the ladies were asked to not wear hoops with their dress and gentlemen to remove their swords, to accommodate more people. The reception was overwhelming. The performance was sold out. The press said, "Words are wanting to express the exquisite delight it afforded to the admiring and crouded (sic) Audience." Even in his dire financial circumstance, Händel gave all proceeds to three charities – "to be donated to prisoners, orphans, and the sick. I have myself been a very sick man, and am now cured," he said. "I was a prisoner, and have been set free." Over 140 debtors were released from prison. Händel's backers also agreed to release some of their London debts.
"to be donated to prisoners, orphans, and the sick. I have myself been a very sick man, and am now cured," he said. "I was a prisoner, and have been set free." Over 140 debtors were released from prison. Händel's backers also agreed to release some of their London debts.
Back in London Messiah was to premiere at the following year's Easter season. Oratorios were replacing opera in popularity. Everyone expected Messiah to be extremely well received. The Covent Garden Theater was rented. Unfortunately, the theater was considered disreputable and sacrilegious by those of religion. The performance was a huge flop. The papers objected to such a sacred topic being played in a theater of lowlifes. Despite what the critics thought, so moved was King George II, that he stood during the Hallelujah Chorus. This started the tradition that continues to today of standing whenever it is performed.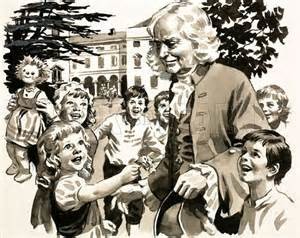 During the same time period, Thomas Coram was disturbed by the plight of single young mothers in London. These young girls came to London for work as housemaids. The young girls were taken advantage of by their employers, and when they became pregnant, were dismissed. Alone and without any means of support, these girls gave birth to their babies and were forced to leave them to die on door steps or on trash heaps. There were few choices of survival for either the child or its mother. Thomas Coram, a retired ship builder, founded a charity hospital to care for these unfortunate children. Händel, one of the patrons, offered to conduct a charity concert to raise money to finish the chapel of the hospital. The concert was performed in the unfinished hospital to elicit charitable gifts from the wealthy attendees and ended with the Hallelujah Chorus, from Messiah. The concert became so popular that it created a three-hour traffic jam of carriages. It was a huge success financially for the hospital and also for Händel. Händel was able to donate a new organ to the chapel for the second benefit concert the following year. For the score, he chose the complete works of Messiah.
The benefit concert was conducted every year at the foundling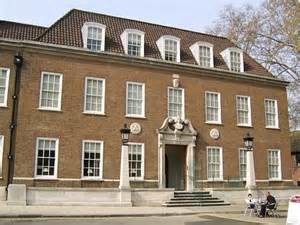 hospital until 1770. It raised over £7000 for the sustaining of the hospital. Through the years, hundreds of babies were taken in to be cared for.
Händel attended every concert until his death in 1759. Upon his death he willed the Messiah manuscript to the hospital, which meant it had the rights to the music and was able to continue the performances.
One of the most loved Christmas pieces, Händel's Messiah was written for Easter because Christmas was not viewed as an important holiday in England until years later. It was born of grief, and sorrow by Charles Jennens and Georg Friedrich Händel, and has emerged as a piece of redemption and love.
Come unto Him, all ye that labour, come unto Him that are heavy laden, and He will give you rest…
Merry Christmas to all from David and Charlee Hanna HPO Global Alliance
You Tube references
Sources used:
http://messiah-guide.com/history.html
http://www.theguardian.com/music/2014/mar/13/Händel-messiah-helped-london-orphans-foundling-hospital
https://www.lds.org/ensign/2010/12/Händel-and-the-gift-of-messiah?lang=eng
http://www.beliefnet.com/columnists/bibleandculture/2009/12/Händels-messiah-the-story-behind-the-classic.html